Our HVAC Specialists Won't Leave You Out in the Cold!
Is your furnace blowing out cold air during the already cold winter months? A broken heater can make you miserable during the winter. However, this doesn't have to be the case. Give your local heating pros at Dixon Heating and Air Conditioning a call and bring you back to toasty warm! Dixon is family-owned and operated and located right here in the Metro East. We know how the local weather can impact your home and business. For that reason, our expert technicians are highly trained to work on any part of any make or model heating system. No matter the type of system you use – boiler, furnace, heat pump – our team can quickly and efficiently diagnose and repair the issue. In addition to our quality repair and maintenance services, we can install a new heater in your home or business to modernize your current system. Dixon uses only the highest quality equipment from trusted brands, including: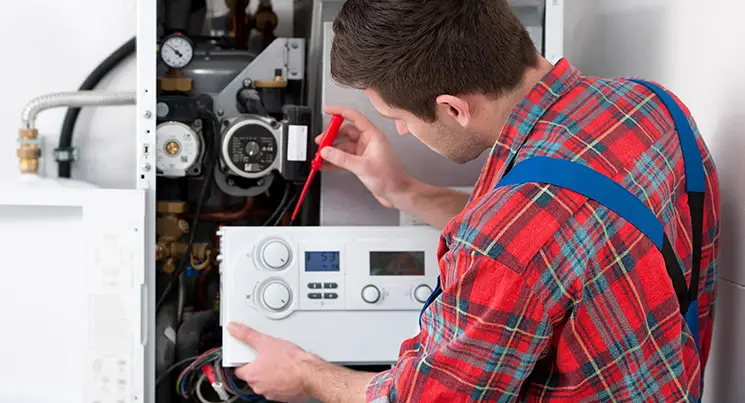 With over 35 years of industry experience, our furnace repair and other heating service is aged to perfection! Our elite technicians provide excellent service at a fair price to Granite City residents and the surrounding communities. Call our friendly representatives Monday through Friday from 8 am to 5 pm to consult your specific needs. Don't hesitate to contact us during a heating system crisis, as we offer 24-hour emergency services. We can get your system back up and running quickly and skillfully. Also, we can perform thorough maintenance on your system, including duct and furnace cleaning, to ensure it stays running throughout the year. Don't put up with freezing temperatures, and don't trust just any heating contractors. Contact Dixon Heating and Air Conditioning and let our skill and experience go to work for you!