Complete HVAC Service for Granite City, Illinois Area Homes and Businesses!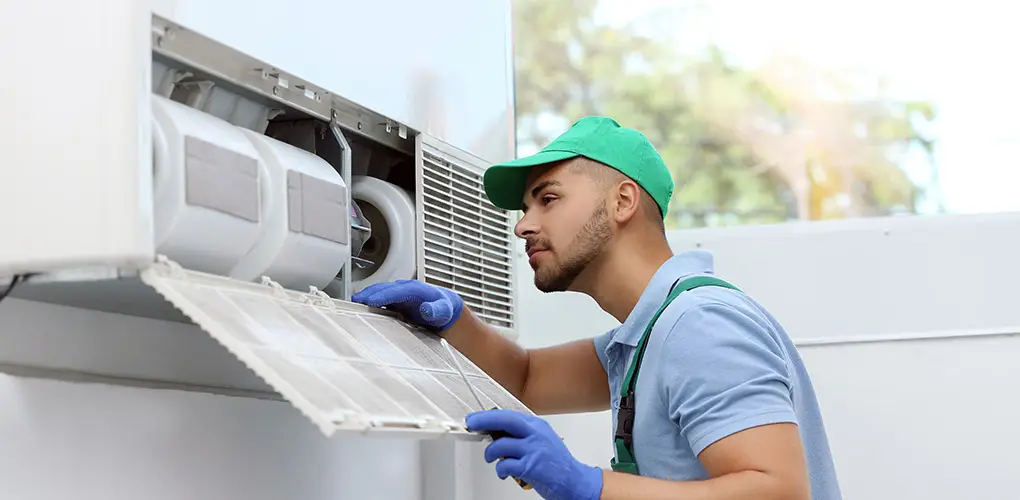 Going without proper heating or cooling in your home or business isn't an option. That's why the metro-east area has trusted Dixon Heating and Air Conditioning for all their heating and cooling comfort systems. We're a family-owned and operated business with over 35 years of HVAC service experience. There are no heating and cooling problems that we can't resolve with speed and efficiency. Our technicians provide you with the highest quality HVAC service, no matter the size or complexity of your problem. Our skilled experts can ensure your home or business can provide you with the utmost comfort in any weather. To provide the most excellent assistance to customers, we're trained to service any make or model of a system. Give our courteous representatives a call today and make your home comfortable again!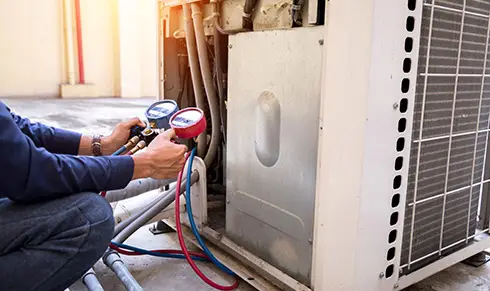 Air Conditioning Services
If you're having difficulties telling the difference between your kitchen and a sauna, it's time to call the professionals! Our industry experts can identify the problem with your air conditioning system and correct it quickly to give you immediate relief. Has your unit gone out completely? Talk to our representatives about replacing it with a brand-new unit from a variety of trusted brands. And if you're in the middle of spring cleaning, let us inspect your air conditioning system before summer hits full force. We can then provide any maintenance needed to make sure you stay cool.
Our professionals can help you endure those long winter months with our detailed heating system services. We're skilled with all manner of heating systems, including boilers, furnaces, and heat pumps. Our experts can provide the preventative maintenance you need to keep warm and the emergency repairs to keep the cold at bay. On top of heater maintenance, our staff also offers duct cleaning to help improve your home or business' air quality while running your system. There's no heating system that our specialists can't repair, maintain, or install!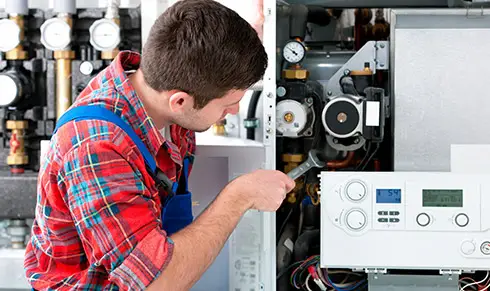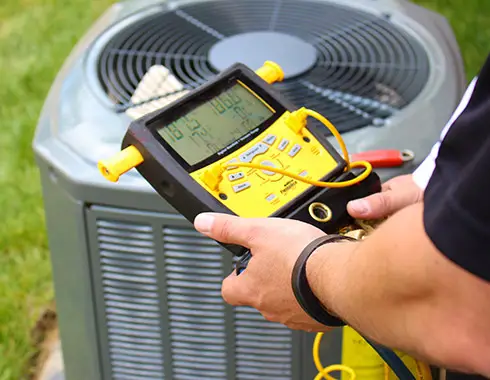 Preventative maintenance is the best method for keeping heating and cooling costs low. Regular maintenance can detect early signs of system breakdown, saving you money on extensive repairs later. However, it can also keep your comfort systems running consistently well, which will conserve energy usage and keep your utility bill low. For these reasons, Dixon offers customers the Presidential Maintenance Program – a customized program that addresses common HVAC problems. This comprehensive service program was designed to reduce breakdowns, reduce utility costs, provide preferential emergency services, and maintain (or even enhance) your current level of comfort. Contact a friendly Dixon representative for more information or to sign your home up for this convenient service!