There is always something special about summertime in Granite City, Illinois. Some of our favorite things include weekend drives, car shows, and even boating out on the lake. However, even though summer has many good times, the intense heat and increased energy bills are some drawbacks. A little spike in your temperature bill is totally normal. However, these are some tips to keep your air conditioning bill low during the hottest of times.
Schedule Yearly Tune-Ups
When was the last time you scheduled a tune-up? At Dixon Heating & Cooling, we recommend scheduling a tune-up twice a year. Schedule the first one for your furnace before the fall and winter seasons. The second one should be scheduled for your air conditioning before the spring and summer seasons. During an air conditioning tune-up, one of our HVAC technicians will test every part of your system and make sure every piece is running efficiently. They also will expertly clean your system and let you know of any further maintenance that you may need.
Change Out Your Air Filter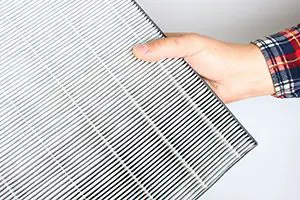 Similar to the yearly tune-ups, when was the last time you changed your air filter? If you can't answer that question, then it is clearly time to change it. Air that flows through your home first passes through an air filter. This filter is used to catch any airborne contaminants that can end up in your lungs. Trapping these contaminants can cause your air filter to become full over time. Once the filter becomes too full, the HVAC system is forced to work harder to push air through it. This ends up increasing your bills. To ensure your bill stays low, we suggest changing your air filter at least twice every year, similar to your yearly tune-ups. If your HVAC system is inaccessible, you can have a technician change your air filter for you when they perform your yearly tune-ups.
Leaking Ductwork
If you are seeing above-normal energy bills, a major cause of this could be leaking ductwork. If your home has a central AC, any treated air is delivered through ductwork. Over time, fissures and cracks can form in your air ducts. This is a problem because even the smallest crack can allow untreated warm air to seep in. This forces your air conditioning system to work harder, which increases your energy bill. Schedule an appointment with one of our technicians to help make sure no untreated air is allowed to enter your ductwork.
Other Ways to Save On Your Energy Bill
There are some more natural ways to keep your air conditioning bill low. They don't take much time and are simple.
Invest in a Smart Thermostat– A Programmable or Smart Thermostat is the way of the future. If you work outside of the home or come and go frequently, this type of thermostat can save you a ton of money. Simply program the times that you are out of the house, and the house can remain at a warmer temperature. This will give your HVAC system some rest and save on your air conditioning bill.
Let Fresh Air In– We recommend doing this after the sun goes down. Once the sun sets and the outside temperature is to your liking, open your windows to let that fresh cool air in. Make sure when you do this that your AC system is off. Opening your windows allows your air conditioning system to have a break and allows fresh air into your home.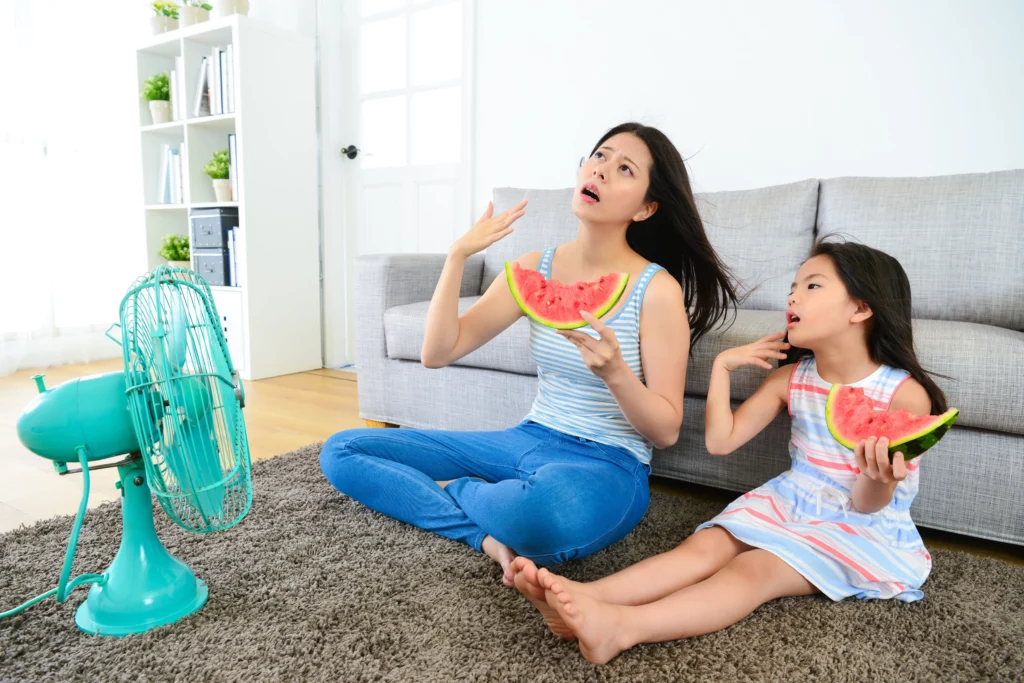 Close the Blinds– The summer sun can be unbearable and heats up the inside of your house during peak hours. Make sure you are closing your blinds and curtains. These act as sunglasses for your home, allowing your home to stay cool during the sun's brightest point.
Stove Alternatives for Summer– We are not saying to get rid of your stove. However, finding summer alternatives is a great way to keep your air conditioning bill low. For summer cooking, try recipes that involve a barbeque grill, instant pot, or crockpot. These keep your kitchen cooler, which reduces the amount of energy your AC system uses.
Is your energy bill still too high for your liking? Contact our team of experts at Dixon Heating & Cooling, and we will make sure your air conditioning system is up to date!